Deutsche Telekom's Representative Office
Program at Deutsche Telekom's Representative Office
Main Stage
05:00 pm
— Doors open
05:15 pm
— Opening
Johannes Teyssen - CEO E.ON
Martin Hofmann - CIO Volkswagen
Hagen Rickmann - Managing Director Telekom Germany
Matthias von Bismarck-Osten - Plenipotentiary IBB
Thomas Bareiß - Parliamentary Secretary of State
Cem Ergün-Müller - Founder Startupnight
06:00 pm
— Road to Deutsche Telekom
Your startup needs funding, coworking spaces, cloud storage or blockchain experts? Let's talk about it at Road to Telekom. This session is the streamlined path to getting to know Deutsche Telekom's startup initiatives: hubraum, Techboost, T-Labs and Telekom Innovation Pool will pitch their programs and show you the best way to collaborate with Europe's leading telco. Join Road To Telekom at Startupnight!

John Calian, Senior Vice President & Head of T-Labs
Axel Menneking, Head of hubraum – tech incubator of Telekom
Alexander Gebert, Vice President, Advisory @ DT Capital Partners
Matthias Schievelbusch, Vice President Startup Cooperations
07:00 pm
—
Technology Review TR35 Award
08:00 pm
— "How VCs approach Series A Investments" by GPBullhound
Olaf Jacobi – Capnamic

Florian Heinemann – Project A

Tim Rehder – Earlybird

Robert Lacher – Visionaries Club

Julian Riedlbauer, Partner at GP.Bullhound, Moderator
09:00 pm
—
Start Alliance Goes China - Finals
09:45 pm
— The Pitch Doctor is back!
10:00 pm
— Angels of Deutschland
When it comes to startups, digitalisation, and the lack thereof in Germany, many blame the government or the risk aversion of corporations and VC funds. But arguably - as proven again and again in Silicon Valley -, nothing is more important in startup ecosystems than private seed investors, aka Business Angels.
We need an Angel Revolution in Germany! But how?

Mentor, author and investor Christoph Räthke talks to angels
Daniel Bulygin and
Oliver Merkel
about what can go wrong and right in startup investing - and reveals a new format to turn Germany into the Land of Business Angels.
11:00 pm — Review & Startup Choice Award
00:00 am — EES and The Yes-Ja! Band
01:00 am — Aftershow Party
Pitch Stage
Pitch slot 1 — 6 pm The Next Next
06:00 pm — XIBit, Robot4Work, AlphaLink
06:15 pm — Plan A, evoach, Bin-e
06:30 pm — Reason, IS Predict GmbH, Semron
06:45 pm — TRAFFEL
Pitch Slot 2 — 7 pm Smart Data Economy
07:00 pm — Caliber, Stream Analyze, Sinfosy
07:15 pm — vialytics, OWN.space, outsmart.ai
07:30 pm — AVA Information Systems GmbH, JUSTTAG SP. Z O.O., OmegaLambdaTec GmbH
07:45 pm — Green City Solutions
08:00 pm - 09:00 pm TR35
Pitch Slot 3 — 9 pm Connected World, Future Mobility, Next Gigabit Society
09:00 pm — CoreTigo Connected World, Ninox Connected World, YPTOKEY Connected World
09:15 pm — STRAFFR GmbH Connected World, Anyware Solutions ApS Connected World, TRACUZ Connected World
09:30 pm — DronOSS Connected World, Cesonia GmbH Connected World, GreenPack mobile energy solutions GmbH Future Mobility
09:45 pm — Smart Mobile Labs Future Mobility, Vuframe GmbH Next Gigabit Society
Startups of this location
Address
Französische Str. 33 a-c
10117 Berlin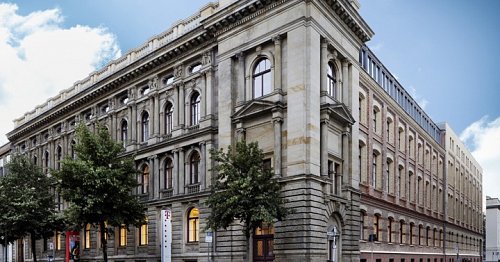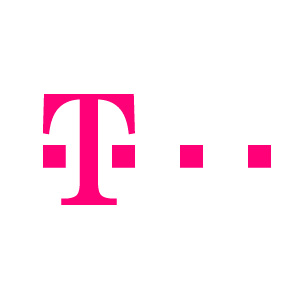 Deutsche Telekom is increasingly banking on new, creative ideas from startups and partners. In the midterm, Deutsche Telekom will have a much bigger portfolio of startups, joint ventures, holdings and partnerships with innovative enterprises along the innnovation's value chain. To support young enterprises during their early stages in particular, hub:raum offers support in four areas: Seed financing, experts' know how, access to Telekom and office space. The partnership area focusses on globally positioned enterprises as well as smaller startups. DTCP is an investment management group with c. $1.6 billion assets under management and advisory from Deutsche Telekom and other institutional investors, and a portfolio of over 60 companies. The group is dedicated to providing venture and growth capital, and advisory services to the technology, media and telecommunication (TMT) sectors.