Anyware Solutions ApS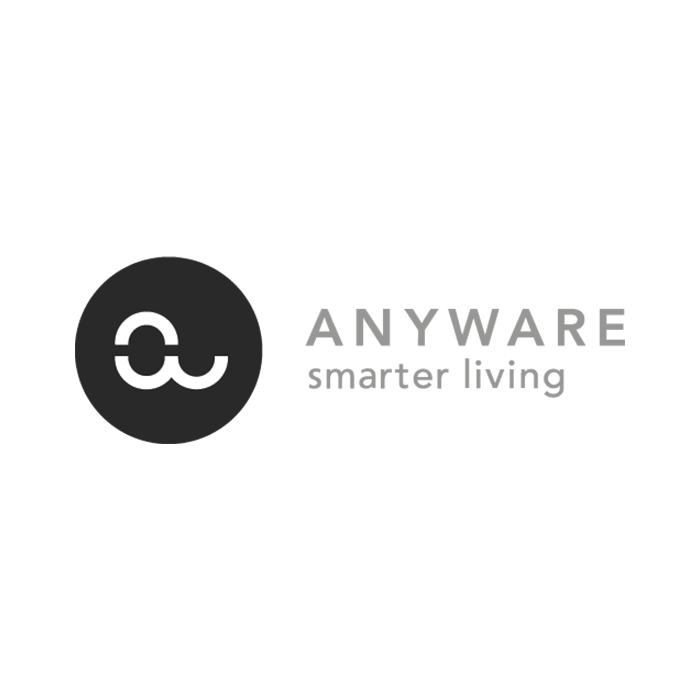 Anyware's Smart Living removes the complexity of Smart Homes with a set-and-forget design that offers safety and peace of mind for homeowners.
---
With a mission to bring Smart Living to every home in the world, Anyware offers everyday 'services' for a healthy home, family safety and peace of mind.
Anyware's Smart Living services include Indoor Climate Monitoring, Fire Alarm Monitoring and Preventive Burglar Light to mention a few.
Anyware's Smart Living Services are enabled by the award-winning Anyware Smart Adaptor™, which is a Smart Living system in ONE product that you install in your lamp as easy as you fit a light bulb.
The Anyware Smart Adaptor™ is equipped with built-in sensors (temperature, humidity and sound), communicates via WiFi, features light dimming and Home/Away automation.
•Easy to install – easy to use – just fit it in your lamp
•All-in-one Room Monitoring functionality
•Create your own personalized value with Anyware Services
•Get Personalized, data-driven in-app advice notifications
•Remotely monitor your home from 'anyware'
---
---