Startups of Startupnight 2019
After a few weeks you will find here the startups who will participate in Startupnight 2019 on September 6th.
The application is closed now and our jury is working hard to select the startups for this year. We received 600+ amazing applications! This is going to be a hard piece of work.

Application is closed now!
We reviewed our application process in depth and changed a few things to make it much easier for our jury to select startups who will fit perfectly to Startupnight to gain the best out of it for all participants. We are asking you a few more things than last year to have all the information we need to find perfect matches for you.
Categories include mobility, energy, communication, AI, VR, AR, health, fintech and many more, but we decided to chose a more customer-centric approach and assembled this technologies and industries in dedicated focus areas.
The application deadline is extended to June 17th! Our jury will decide, which startups are selected to take part in Startupnight, until July 8th - promised!
For the application and selection process we are using the platform and services of Octorank.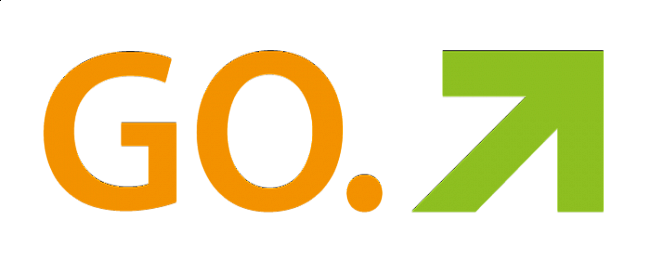 Why should you apply?
We will make sure you'll find exactly who you are looking for.
Startupnight does not follow an one-size-fits-all approach. No endless pitch sessions and talks that lead to nowhere except a stack of business cards of the wrong people. Instead, carefully curated startup partners, VCs and corporates that are truly interested in your focus area and bleeding-edge technologies. You will have lots of opportunities to meet with corporates, investors and potential customers through pitches and professional matchmaking as the basis of meetings, speed dating, tours etc.
If your startup is selected, you will get: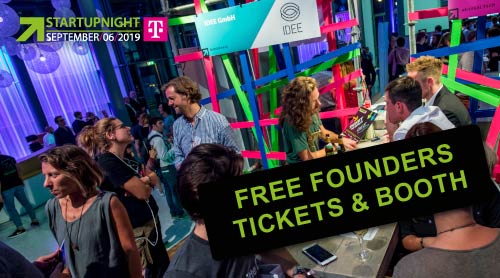 Free founder's tickets and a free company booth (mandatory; includes approx. 3 m2 space, high table, signage, power supply, WiFi) at Startupnight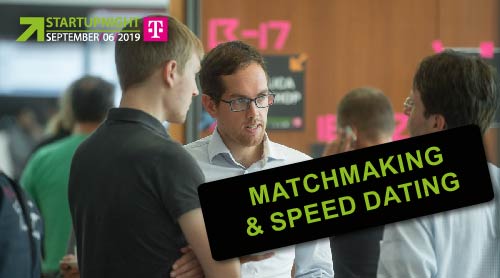 Invitation-only speed dating with our corporate partners and investors based on curated matchmaking, so no more waiting in lines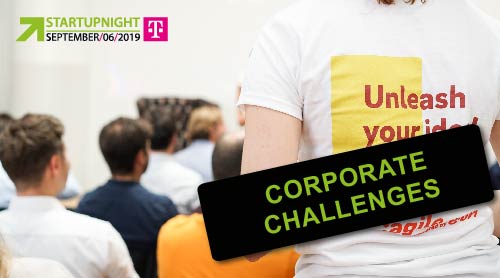 Our corporate partners will provide different challenges to which you can offer solutions, thus generating direct business impact for yourself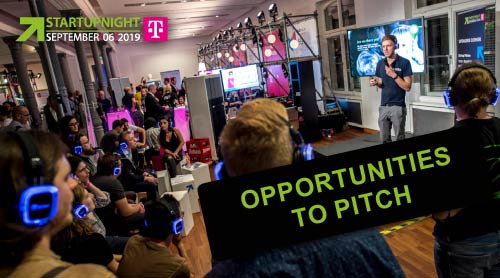 Exclusive topic-related pitching slots in front of experts and potential customers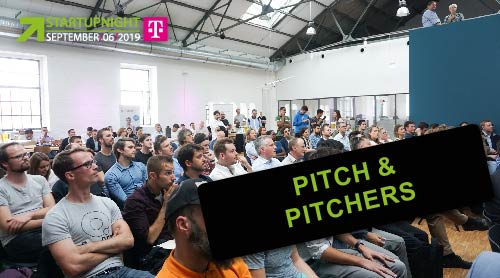 Invitation-only Pitch & Pitchers event, where startups will pitch their product in an exclusive setting in front of all investors and then enjoy a cold beer, 1:1 discussions and networking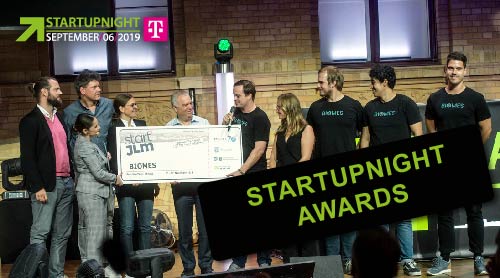 Various Startupnight awards (Start Alliance, Startup Choice, etc.), with additional prizes being provided by Congstar, IBB, etc.

What are we looking for?
We decided not use exactly defined industries as before, but to look for startups who will fit into five different focus areas which are more general. So it's up to you to think about, whether your blockchain based drone delivery service or your autonomous space shuttle fits into one of these areas and in which one best.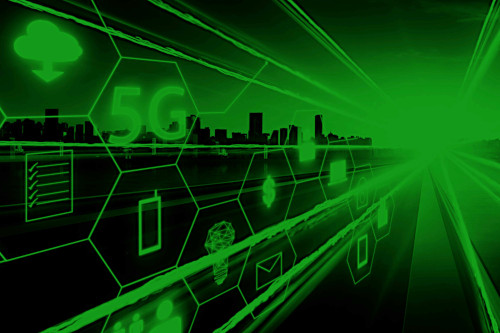 Next Gigabit Society
Energy and telco networks will be more digital and decentralized. In order to enable megatrends like autonomous transportation or P2P trading, hyper-smart networks will become the backbone of our society. Massive broadband connectivity, ultra low latency and smart meter gateways will be key components of future real time services. For next level connectivity you are involved with 5G and Edge Computing technologies. For the best customer experience you focus on AR/VR, autonomous objects (cars, robots, drones), and low-latency advanced media.
Connected World
In the future everything will be connected - cities, factories, households, and individuals. We call this BIG IoT. For next level connectivity, you are looking into automatic identification and data capture as well as smart narrowband technologies, eSIM and edge functionalities. For the best customer experience you are focusing on areas such as: tracking/tracing, efficient manufacturing and logistics, smart city/building enablers, smart home appliances and solutions running on connected devices.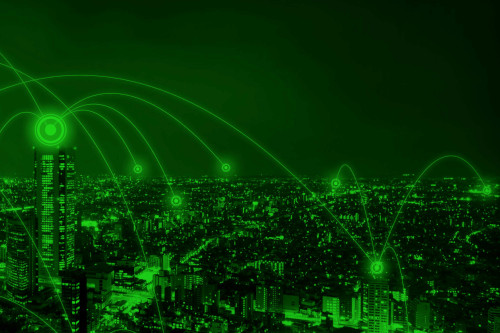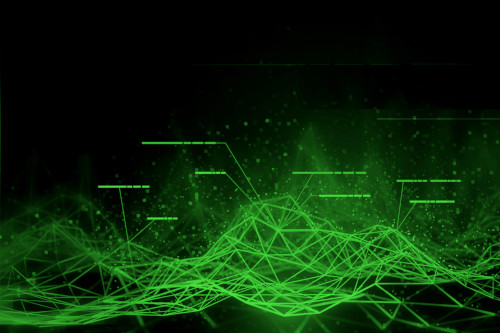 Smart Data Economy
Massive inputs of data and ubiquitous connectivity provide new possibilities to collect and analyze data for better decision making and automation. You focus on smart (real-time) data analytics, predictive maintenance, cyber security, AI / machine learning, FinTech, robot process automation and energy intelligence. Solutions are digital, decentralized and decarbonized.
Future Mobility
Future Mobility is the key for tomorrow's society and provides the chance to make the world a better place. You are working in technological developments in autonomous driving, electric powertrain, shared mobility, energy storage, energy efficiency, charging infrastructure and sustainable materials. Future Mobility will be autonomous, eco-friendly and fun.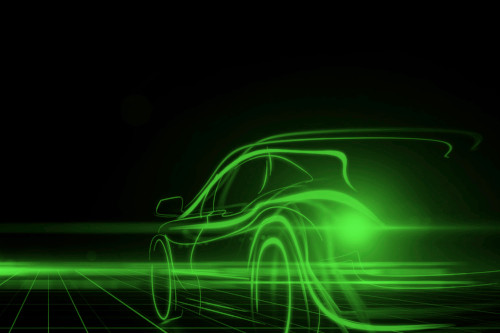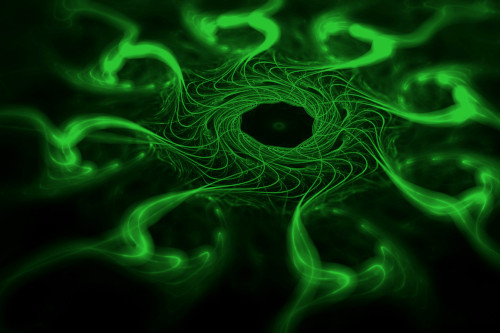 The Next Next
You are working on disruptive technologies in uncharted territories with the potential to transform telco, finance, energy and mobility core businesses (e.g. quantum computing, material and neuro science, distributed ledger technologies, human machine interfaces).
Food Tech
This is all about new agriculture, food, or gastronomy products, services or technologies with the potential to change and disrupt the agrifood business (e.g. sustainable or healthy food, food waste, new food tech, protein or plant based "meat", "fish" or "milk" products, food service products, food logistic and supply chain solutions, food packaging, digital gastronomy solutions, nutrition apps, agritech applications like drones or robots or smart farming – in B2C, B2B or B2B2C).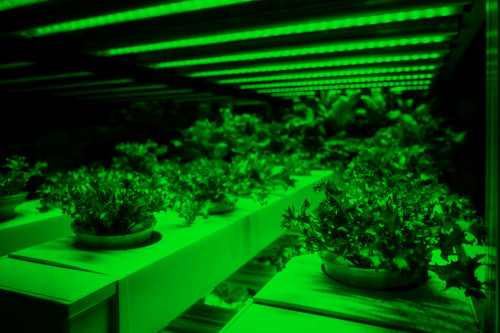 Startups of Startupnight 2018
Below are a few of the startups of Startupnight 2018. We also have a complete list of all startups of 2018.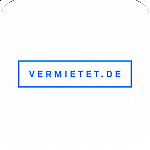 Vermietet.de
Fin Tech - Commerzbank


Vermietet.de is obliterating the archaic methods of traditional, manual, and paper-based property management. Our vision is to build an ecosystem where landlords, tenants, and property managers…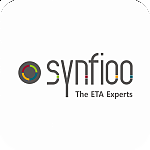 Synfioo GmbH
AI/Data - DRIVE. Volkswagen Group Forum


Synfioo was founded in Potsdam in 2015 and emerged from a three-year logistics research project at the Hasso Plattner Institute (University of Potsdam). The concept for Synfioo's services has been…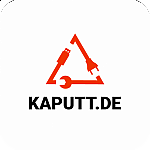 kaputt.de
Lifestyle - Commerzbank


kaputt.de is the online solution to broken smartphones. Our site guides you through the available options based on three courses of action: 1) DIY repair guides with specially produced high-…