#SUN20 - Here to help!
On November 24, 2020, Startupnight took place for the 8th time.​ Our message: We are here to help!
Against the backdrop of the Covid-19 pandemic, #SUN20 had set itself the task of supporting startups with helpful topics and offering networking in the current situation.
#SUN20 was a virtual event which took place during the afternoon of November 24, 2020.
Our investors offered several 1:1 private sessions with startups - more below.
While we streamed the stage program from Goerzwerk, attendance for the public was only be available virtually. #SUN20 partners are Deutsche Telekom, hubraum, Investitionsbank Berlin, Berlin Partner and On the Rock.
#SUN20 #here2help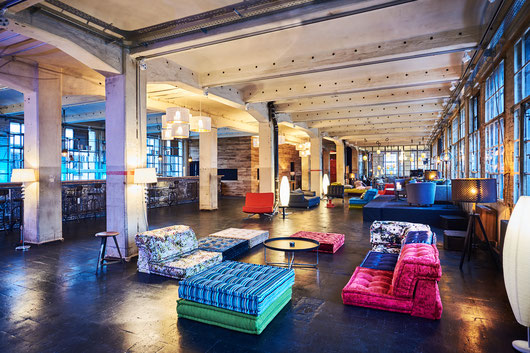 Stay in touch and register for our newsletter!

Startupnight's program on November 24, 2020
Together with our partners and investors from our community we hosted lots of valuable topics on our stage and in separated sessions. Additionally we offered private sessions with several VCs and business angels (invitation only) as well as networking opportunities.
On stage
11:00 am - 11:10 am: Opening
11:15 am - 11:40 am: "Public Funding meets VC Investment" by IBB

Let's have a closer look on the functioning of a public VC and of a business development bank. How could both be connected in the Early phase? We provide some basics on public funding and general ideas about how to identify advantages for your Start Up and to apply for subsidies.

Speaker:

Artsiom Zhavarankau

Key Account Manager for ICT, IBB

Rayk Reitenbach

Investment Director, IBB Ventures

Björn Wolff

Founder & Chief Undertaking Officer, mymoria

11:45 pm - 12:10 pm: "The new generation of investor(in)." by WLOUNGE & Pitango VC

Female investors? Role models? Impact investment and a diverse team are good for business and not a social movement.
WE NEED MORE OF IT HERE IN GERMANY.
We will discuss how smart investors are seeing the new generation of entrepreneurs, the need for diversity in founding and management teams and the way to combine doing good and doing well. How do investments that create positive impact also drive super returns? How do you "migrate" into becoming an investor embracing social and environmental impact?
Doing good and doing well in the context of investing, diversity and technology.
THE NETWORK POWER — The GAME CHANGER tool for growth

Speakers:

Mali M. Baum

CEO & Founder, WLOUNGE & Magdagroup Fund

Cecile Blilious

Head of Impact, Pitango VC

12:15 am - 12:40 pm: "Networking like a PRO" by Mario Paladini

Networking is a skill for which not everybody is ready. It helps you construct bridges to reach your goals, from your dream job, to build your own company, and more. Anything you propose to do in life requires people to accomplish it, that's why networking cannot be underestimated, the opposite, anyone who knows the value of connections understands the power of being a "networking pro".

Speaker:

Mario Paladini

Founder and CEO

GLOBALS

12:45 pm - 01:10 pm: "Developer Relation – APIs for startups" by hubraum

How can I use DT, 5G and telco services to add value to my business? What if I could use the power of cloud and network services to create something that was not available before?
The speaker would talk about how, in times of progressing digitalization, startups and SMEs can make use of DT services, which so far enclosed for the world, now become finally accessible to anyone via dedicated APIs.

Speaker:

Marcin Kordas, CTO & Evangelists of the API Developer Portal of Deutsche Telekom

01:15 pm - 01:40 pm: "Personnel due diligence or how to reduce your investment risk by up to 20 %" by Selaestus

An incredibly common problem that causes startups to fail is a weak management team. In fact, according to a report from CB Insights 23% of all failed startups failed because of the poor composition of the management team.
The conventional HR due diligence of founding teams is primarily based on the experience of the founders, on their professional background and on sympathy.Personal characteristics such as resilience, fluid intelligence, extraversion, social compatibility & motivation are not analysed thoroughly. However, exactly these and other factors are success indicators for a sustainable successful investment! Our module "Personal Due Diligence or how to reduce your investment risk by up to 20 %" shows the advantages of professional and valid evaluation procedures of the founding teams for your investment decisions.

Speaker:

Alexander Baxmann, Head of Recruitment and Management Analysis, Selaestus

01:45 pm - 02:00 pm: Wrap-up
Sessions
11:15 am - 11:45 am: "How to find, win and work with business angels" by Business Angels Club Berlin-Brandenburg

More details coming soon

Speaker:

Jesse Hartinger

CEO BACB

11:15 am - 11:40 pm: "How to approach corporates and then survive working with them!" by hubraum & SAP

More details coming soon

Speakers:

Axel Menneking

Head of hubraum, the tech incubator of Telekom

Philippe Souidi

Head of SAP.iO Foundry Munich

Leonard Boltz

hubraum

11:15 am - 12:00 pm: "Enterprise Europe Network - Boosting the European Startup ecosystem" by Berlin Partner

Finding funding opportunities, project partners and access to networks are among the most urgent challenges that early startups face. The European Union provides all of these things, however, non-experts have a hard time navigating through the maze. We, the Enterprise Europe Network, are your local free of charge partner to help you tap into the EU's vast resources designed to boost the European startup ecosystem.

Speakers:

Robin Bruck, Projektmanager Innovation EEN, Berlin Partner

Mona Meyer zu Kniendorf, Projektmanagerin Innovation EEN, Berlin Partner

11:15 am - 11:40 pm: "Time for digital ecosystems" by Digital Hub Initiative

Learn from the Digital Hub Initiative, the fastest growing digital ecosystem in Germany, how to build a strong and sustainable ecosystem for you and your business.

Speaker:

Kilian Depuhl

Digital Hub Initiative

11:45 pm - 12:10 pm: "Startup-Corporate-Partnerships: Holy Grale or Holy Sh*t?" by TechBoost

Cooperations between David and Goliath can be of great potential but, frankly, also be a real mess for both sides. Robin will share his learnings from multiple years as a senior partner manager and founding member of TechBoost.

Speaker:

Robin Westermann, Senior Startup-Partner Manager, TechBoost

Dr. Dieter Kramps, Founder cobago GmbH

11:45 pm - 12:10 pm: "Virtual Reality for Life Long Learning" by i-mmersive & wondder

The goal is to achieve more than fact retention, because consuming information is not learning. The transfer of knowledge and the improvement of the quality of the learning process is of interest to the indvidual, as much as it is to the company and even society. Let's take a look at what Virtual Reality can provide for sustainable lifelong learning – in childrens education & adult training.

Speakers:

Fax Quintus

CEO

i-mmersive

Mihai Streza

CEO

wondder

Lena Gehlhaar, Projektmanagerin Innovation XR, Berlin Partner

11:45 am - 12:30 pm: "How to deal with different HR topics in these times?" by Berlin Partner

We will cover topics like staff reducing & staff searching companies, using short time work and in-service training to get your team ready for (new) business after corona, recruiting talents from outside Europe in times of travel regulations and Visa-related questions

Speaker:

David Kremers, Projektmanager Talent, Berlin Partner

12:15 pm - 01:15 pm: "Mixed Reality Pitch Event" by hubraum

9 Mixed Reality startups across industries will pitch in front of the jury panel and online audience. Join us!

Jury panel:

Alexander Kölpin

Managing Director

Seed + Speed Ventures

Marcel van der Heijden

Lead Partner

Deep Tech at Speedinvest

Nate Sztrum

Investment Principal

Deutsche Telekom VC

12:15 pm - 01:00 pm: "Innovate. Monetize. Deliver. Covid-19 brought the IMPACT INVESTMENT to the forefront. " by WLOUNGE

This panel discussion is highlighting the key players in Germany when it comes to impact technology and how much the market is ready for it.

Also the big question: what is an impact company? Product? Dos and don'ts from impact investors.

Don't just greenwash us. Be smart. Know your market! Get access!

More on the format:

https://www.wlounge.de/gnrm20Speakers:

Jasper Schlump

capacura VC

Mali M. Baum

CEO & Founder, WLOUNGE & Magdagroup Fund

Juliane Schiefer

Signature Ventures

Thomas Schindler

Founder Delodi

Zoe Peden

Ananda Impact Ventures

Nick de la Forge

Planet A VC

Fridtjof Detzner

Planet A VC

12:15 pm - 12:40 pm: "IoT Creators: IoT-driven solutions with reliable access to DT's NB-IoT network" by hubraum

While new types of IoT access technology have become increasingly popular over the last few years, types of technology like NB-IoT are still not easy accessible to the people making products or services using it. We are here to help IoT Creators! We are supporting startups and developers who want to experiment and develop IoT-driven solutions with reliable access to DT's NB-IoT network on a small scale. You can then use this to hone your ideas at your own pace with early access to new features. Find out more

details

and order free StarterKit at

https://iotcreators.com/

Speaker:

Roman Duzhyk

IoT Driver & Program Manager, hubraum

12:15 pm - 12:40 pm: "What is important in the fundraising process & mistakes before the first financing round" by HTGF

More details coming soon

Speaker:

Louis Heinz

Investment Manager

HTGF

12:45 pm - 01:05 pm: "Benefiting from startup-map.berlin" by startup-map.berlin

More details coming soon

Speakers:

Jesse Hartinger

CEO BACB

Norbert Herrmann

Startup-Public Administration-Interface

Jonas Schorr

Co-Founder & Managing Director, Urban Impact

Sandra Thumm

SIB Startup Incubator Berlin

12:45 pm - 01:10 pm: "Hack the 'Corona-Soforthilfen for Startups'" by IBB

The German and Berlin State government set up plenty of Corona support programs in the past months. In this presentation we will give you an overview about the different options for start-up companies in Berlin and share our experiences we have made with the 'Säule 2' so far. We help you to understand which start-ups are eligible for the different options in "Säule 2" and how you have the best chances to get funding out of the corona-support-programs for start-ups in Berlin.

Speaker:

Raphael Kube

Head of Customer Consultancy Dept. at IBB

12:45 pm - 01:30 pm: "How to raise public funding" by Berlin Partner

Whether you're interested in establishing your business in Berlin, to internationalize your activities or if you are intending to grow here, Berlin Partner for Business and Technology provides customized support and assistance for the decision-making and implementation phases with its comprehensive services. One of the services focuses on funding and financing. In order to gain an insight into the world of funding, we will answer your key questions today, which you must consider when applying for funding. What types of subsidies are there? Who is eligible for funding? What do you need to consider when applying for funding? etc. We clear the funding jungle for you and show you the way to find the right funding programs for your business.

Speaker:

Alexandra Grafwallner, Project Manager Funding & Financing, Berlin Partner

Christian Wolf, Senior Project Manager for Funding & Financing, Berlin Partner

12:45 pm - 02:15 pm: "How to invest in startups & get invested" by Christoph Räthke, AngelsOfDeutschland.de

You're thinking about investing in startups but have no idea how to begin? You're a startup founder looking for investors but don't know what to expect?
Both situations are frequent but are usually dealt with in different surroundings, by different advisors, in different contexts. No longer! Since investing and being invested are flipsides of the same coin, let's talk, learn and act about them in one place with both sides present.
Christoph Räthke is a longtime startup investor and the man behind "AngelsOfDeutschland", a podcast series educating people how and why to become Business Angels - and at the same time, giving tons of advice to founders looking for such investment. Learn about and discuss best practice around becoming a good investor or investee, plan next steps, and ask the questions you never dared to ask.

Speaker:

Christoph Räthke,

AngelsOfDeutschland.de

Berlin Startup Academy

01:15 pm - 01:40 pm: "Corona times and the CMF" by UVC Partners

In this session, we'll provide insights on the change of the funding climate and the impact of the CMF.

Speaker:

Johannes von Borries

Managing Partner at UVC Partners

01:15 pm - 01:40 pm: "New Normal needs New Business! How impact startups are building our future" by Social Entrepreneurship Netzwerk Deutschland e.V

43% of German Startups already identify themselves as "Impact Startups". The next generation of founders don't only build the future we will live in, but also have a new way of doing business. We discuss how to make #newbusiness possible.

Speakers:

Sabrina Konzok, Member of the Board, Social Entrepreneurship Netzwerk Deutschland

Sebastian Stricker, CEO & Founder, Share

Ferdi van Heerden, Co-founder, ReDi School
Private investors sessions
Our investors offer several 1:1 private sessions with startups. These are on invitation only, but you have a good chance to be selected.
You just have to get your Startups Ticket here latest by November 17 and fill in the form we will send you afterwards.
Don't miss this opportunity - register now with a free Startups Ticket!
DEADLINE IS OVER!
Our VCs are looking for startups within a wide range of criteria, for instance:
Pre-Seed, Seed or Series-A/B
Focus on Europe, DACH region and/or Germany
B2B, B2C
Additionally WLOUNGE invites you to private mentoring sessions: #WDL (WLOUNGE Dare Leadership) 'YOU' program offers several 1:1 private sessions with women CEOs and women that are eager to succeed. This is also on invitation only and needs registration as a startup.
Startupnight's Partners