Become a partner of Startupnight
We're thrilled about numerous partners who support us in the implementation of Startupnight.
You want to become a partner? Then please contact us: partner@startupnight.net

Please find our sponsorship offer here:

Download PDF

Do not hesitate to contact us, also for individual issues.
Executive Producers
PREFERRED PRODUCERs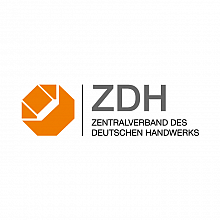 The Zentralverband des Deutschen Handwerks (ZDH) – The skilled crafts sector is an autonomous economic sector in Germany. With its one million mainly small and medium-sized companies and more than 5.5 million employees, Skilled Crafts are at the heart of the Germans economy. They provide vocational training in 130 different trades ranging from: building and finishing, electrics and metalworking, wood- and plastic-working, clothing, textiles and leather, food, health and personal care, to chemicals and cleaning, and graphic design.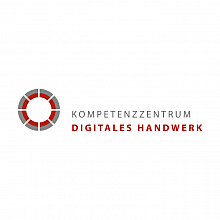 The Kompetenzzentrum Digitales Handwerk (KDH) – Centre of Competence for Digitisation in craftsmanship – is an initiative supported by the Federal Ministry for Economic Affairs to strengthen digital competences in craft trades. It operates throughout Germany, making expertise and knowledge available to crafts businesses: It conducts training courses, informs and sensitises entrepreneurs on concrete application possibilities of digital technologies, and provides assistance for practically implementing digitisation measures. Crafts enterprises can find out about the entire range of free and supplier-neutral services at www.handwerkdigital.de
PRODUCERS
Junior Producers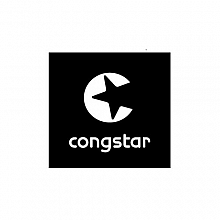 congstar offers prepaid and postpaid mobile products, as well as direct DSL and VDSL Internet access and regional high-speed Internet services. The excellent quality of the "D-Netz" mobile network, reasonable prices and flexible contract periods have helped congstar achieve success since its launch in 2007. congstar has over 3.5 million customers and regularly receives awards. In 2015 readers of telecommunications magazine connect chose congstar as "Mobile Operator of the Year" for the fourth year in a row.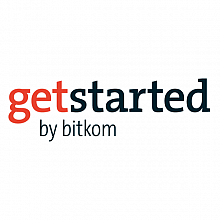 Get Started is the startup initiative by Bitkom, Germany's leading digital association. Get Started aims to connect startups with established companies in the digital sector and represents startups' interests in politics. Get Started offers access to decision makers and networking with established companies at high-quality events. Startups are also provided with expert knowledge and current information on market developments and legislation. Politically, Get Started advocates for young growth companies on a regional, national, and EU level.
Bitkom represents more than 1,600 companies, including more than 350 startups.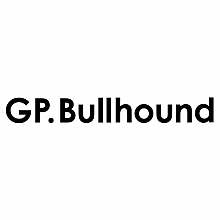 GP Bullhound, an international technology investment banking group with offices in London, San Francisco, Stockholm, Berlin, Manchester and Paris, has served companies and their founders and investors since 1999. We provide advice on mergers & acquisitions and private/public placement as well as research and asset management to a diverse range of corporate clients, institutional investors and high net worth individuals.  We specialise in digital content, eCommerce, software and hardware. With a true love for entrepreneurship and innovation coupled with deep global buyer relations, we have completed transactions for many category leaders such as Leo Vegas, Signavio, Essence, Designit, Believe Digital, Glispa, Pozitron, Delivery Hero and Fjord. We have an international team of 40 experienced corporate financiers focused on the technology sector, and as a firm we have closed over 200 successful transactions since 1999.
SUPPORTERS & Community Partners
Media Partners