Become a partner of Startupnight
We're thrilled about numerous partners who support us in the implementation of Startupnight.
You want to become a partner? Then please contact us: partner@startupnight.net

Please find our sponsorship offer here:

Download PDF

Do not hesitate to contact us, also for individual issues.
Executive Producers
Partner Country - Japan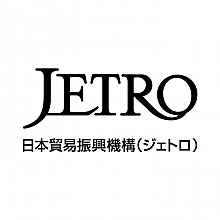 JETRO is a non-profit organization that provides business support services to companies expanding to Japan. Established in 1958 by the Ministry of Economy, Trade, and Industry(METI). JETRO has over 100 offices around the world in over 70 countries. JETRO Services include access to certified professionals in Japan, temporary office space and partnership opportunities. Export services include investment partners with Japanese startups, mentorship opportunities with Japanese startups and distribution Partnerships with Japanese exporters. Our results are 1,5000 business investments supported since 2003 and 1,600 global investments into Japan.
PREFERRED PRODUCERs
PRODUCERS
Junior Producers
SUPPORTERS
Media Partners