Stage at Deutsche Telekom's Representative Office
This is the program on the main stage at Deutsche Telekom's Representative Office.
Französische Str. 33 a-c, 10117 Berlin
Moderator on our main stage:
Dr. Claudia Pelzer
Lead Consultant | Business Transformation & Innovation @ WIRED Germany
Claudia is a Berlin-based media economist with 10+ years of experience in digital business development consultancy. She holds a PhD in Innovation Management & Entrepreneurship from Technical University of Berlin and her focus is on helping companies to innovate their business models and organizational frameworks by applying entrepreneurial thinking and work culture. Before she joined WIRED, she worked for business development consultancies with focus on Media & ICT in Cologne and Berlin, for broadcasters such as WDR and RTL, for FremantleMedia's digital innovation unit UFA LAB, and in the digital business department of Berlin's business & technology development agency Berlin Partner.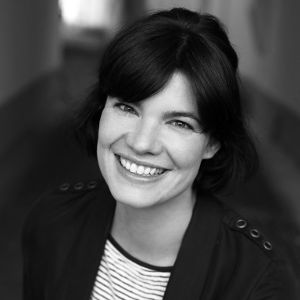 Opening
Cem Ergün-Müller, founder of Startupnight and Mark Nierwetberg, SVP of Deutsche Telekom AG and location host, will welcome to the event. The Chargé Kent Logsdon of the US embassy will open with a statement centered on the strengths of European and U.S. startups, what they can learn from one another and on the culture of entrepreneurship in general in the two countries. Cem Ergün-Müller will do the Q&A with Burton Lee and Mark Nierwetberg

Technology Review 50 Award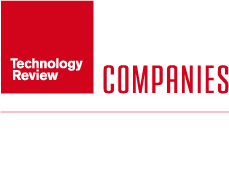 MIT Technology Review is published by the Massachusetts Institute of Technology, and a leading source for innovative minds worldwide. Technology Review is its German edition. The magazine covers emerging technologies from IT to Medicine that change business models and people´s lives. With our global List of the 50 most Innovative Companies, we honour those who drive this change. It is compiled annually by our international team of editors. This year for the first time, we invite the leading Innovators to our Award Ceremony at Startupnight on September 8th in Berlin.

Start Jerusalem Competition
Start Jerusalem is a global competition organized by The Ministry of Foreign Affairs and the Jerusalem Development Authority, which brings together startups from 35 different countries to compete for the opportunity to take part in a 5-day innovation experience in Jerusalem, Israel - one of the world's leading tech ecosystems. This will be a pitch event sending the winner for a week to Jerusalem.
Jury:
Frank Schmiechen, Gründerszene
Katy Ritzmann, GSK Stockmann
Christian Herzog, Berlin Partner
Mark Nierwetberg, SVP Transformation Office, Technology & Innovation, Deutsche Telekom AG
Rogel Rachman, Öffentlichkeitsarbeit, Botschaft des Staates Israel
Doron Avrahami, Economic and Trade Mission, Botschaft des Staates Israel

Panel: What does it take to build a really big company – hosted by GP Bullhound
The discussion will be all about building big companies that can turn into real unicorns. The VC-/Growth-investors on the panel backed several huge European and U.S. based success stories. The entrepreneurs on the panel will share what's needed to create really big success stories. With Auto1 and Babbel, we have two Berlin-based proven global winners on stage that have outstanding stories to tell. It's unique to have both of them on one panel.
Participants:
Julian Riedlbauer, Partner GP Bullhound
Markus Witte, Founder and CEO of Babbel
Hakan Koç, Founder & Managing Director of AUTO1 Group
Nenad Marovac, Founder, CEO and Managing Partner of DN Capital
Matthias Allgaier, Managing Director of Summit Partners

Start Alliance Berlin - START ALLIANCE goes NYC

Pitching participants:
5 startups from Berlin or our partner cities (Tel Aviv, Paris, London, Shanghai) who also are exhibitors at Startupnight.
Prize:
Flight, accommodation and participation in the Start Alliance goes NYC program in October for ONE startup. The winner is selected by jury vote.
Jury:
US Embassy
Cleantech Innovation Center
Berlin Partner
WestTech Ventures
Commerzbank

Startup Choice Award

Already last year we offered all startups, who applied for Startupnight to take part in Startup Choice Award regardless whether they are accepted for the exhibition or not.
Now we launch the "Startup Choice Award 2017" and again we have a great price for the winner:
Like last year, the startups decide who will be the winner using the peer-to-peer evaluation solution of our partner Octorank!

Go Ignite Global Call Winners Announcement

Go Ignite, established in December 2015, is an alliance between hub:raum, Orange Fab, Singtel Innov8 and Telefonica Open Future, the innovation arms of Deutsche Telekom, Orange, Singtel and Telefonica. Start-ups can get the opportunity to commercialize their innovations faster and scale their business outside their home market. The alliance's Second Global Call was kicked off at the 4YFN conference in February in Barcelona and addresses start-ups working on solutions in Consumer Experience Artificial Intelligence, Connected Homes and IoT Security. Five winners have been selected and will be announced at the Startupnight in Berlin.
More details: http://www.go-ignite.com/

Conference Review and Sweepstakes
The focus of our conference is the direct exchange between startups and corporates. With people who understand both sides. The good, the bad and the ugly. We offer workshops, panel discussions, fireside chats and presentations around the topics below. And we will bring speakers who know what they are talking about.
This is the review of what happened during the day.

Notes of Berlin
Message slogans such as "Closed today because of yesterday", or "Hello Rawad, please call, you'll be father!" allow deep insights into everyday life in Berlin. For more than seven years, Joab Nist has documented this Berlin phenomenon with his blog "Notes of Berlin". How do people tick here, who was busy where, how and why? The notes are mediators of current social reality and in addition extremely entertaining! In the reading, Nist portrays the most amusing and whimsical notes of the seven years.
300,000 social media followers *, up to 1 million pages per month, over 20,000 community submissions ... the "Berlin notes" are thriving.