More speakers for our conference

Our conference contains of 4 streams:
Inspiration
Technology
Money
Connect
So get your ticket now to get real insights from top management members of corporates and top experts in different domains who will be part of Berlin's unique event.
The 'Inspiration' track will seek to gain inspiration from the outside: What can startups, innovators, and investors learn from the art scene? What can the art scene learn from the startup ecosystem?
The 'Technology' track will focus on some of the most hyped technology trends in 2017 and on their importance for corporate innovation: Why is AI going to change the automotive industry? Is blockchain solely interesting for the fintech world?
The 'Money' track will focus on the different ways for startups to gain access to investments: What are the trends in the VC scene in 2017? What are good alternatives to VCs?
The 'Connect' track will provide participants with best practice case studies from Corporates and Startups: Why is it so difficult for startups to connect to corporates and how do corporates align the broad coalition of players?
Daniel Brückner
Senior Digital Strategist UFA LAB
AR, AI, VR, Smart City - Which is the right topic for startups?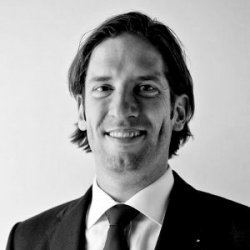 Matthias Terheggen
Managing Director, EDGE Certified Foundation
How much do topics like holocracy, mindfulness, diversity and equality mean to the success of a startup.
Get your tickets here!
More information about our conference soon at our conference page.
Your Startupnight team
Follow us on Twitter, Facebook and Instagram! Get your tickets here!