Dr. Mathias Terheggen
Managing Director
EDGE Certified Foundation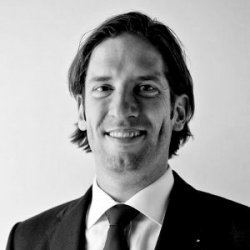 Dr. Mathias Terheggen is a social-sector expert and globally experienced practitioner. Having worked with leading private philanthropists and foundations as well as governments and multinational corporations he brings almost two decades of hands-on experience in addressing social and environmental challenges to his work as Managing Director at the EDGE Certified Foundation. Mathias serves several social enterprises and foundations as advisor, board member and shareholder and regularly publishes and speaks on philanthropy and gender equality.
Since receiving his PhD in physics from the Swiss Federal Institute of Technology in Zurich he has built his focus on social sector topics at McKinsey & Company, as Global Head Philanthropy Services at UBS and as COO of the Asia Philanthropy Circle in Singapore. 
He strongly believes in the power of markets to drive systemic change, philanthropy's ability to innovate and the catalytic role of diversity and gender equality for prosperous, just, peaceful and sustainable societies - a view his partner and daughters with whom he lives in Zurich certainly share.
---
Part of Startupnight / its events in
---