Laura Mench
association aktiv and selbstbestimmt e.V.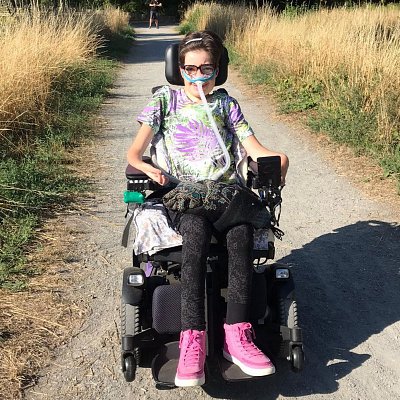 I'm Laura. An Inklupreneur-mentor with physical disabilities. As peer-councelor, I'm an advisor and for people with other disabilities. Since November 2021 I have been working full-time for the association aktiv und selbstbestimmt e.V. in Berlin.
I am also very active as a volunteer. Actually everything that makes me an activist! For example, the GKV-Ipreg-ThinkTank. I am also a member of the regional board of the German Muscular Dystrophy Society in Berlin.
Oh, by the way, in my free time I live self-determined in my own apartment, have a dog named Tininha and actually a very normal life without special effects. 
---
Topic(s)
Speaking at
SUN X - Diversity, Stage
SUN X - Diversity, Workshop
Part of Startupnight / its events in
---