Startupnight in Dubai
We are very happy to announce that this year's Startupnight in Dubai is taking place on February 16. We expect 15 startups from Germany and 15 more from the United Arab Emirates taking part.#SUN21Dubai — Stay tuned and join us on our social media channels and subscribe to our newsletter!Startupnight is one of Europe's largest startup events, where startups present themselves to corporates, investors and potential customers. It offers you a great opportunity to get valuable information, meet interesting and experienced people from around the world, meet investors and corporates and to expand your network.
Latest News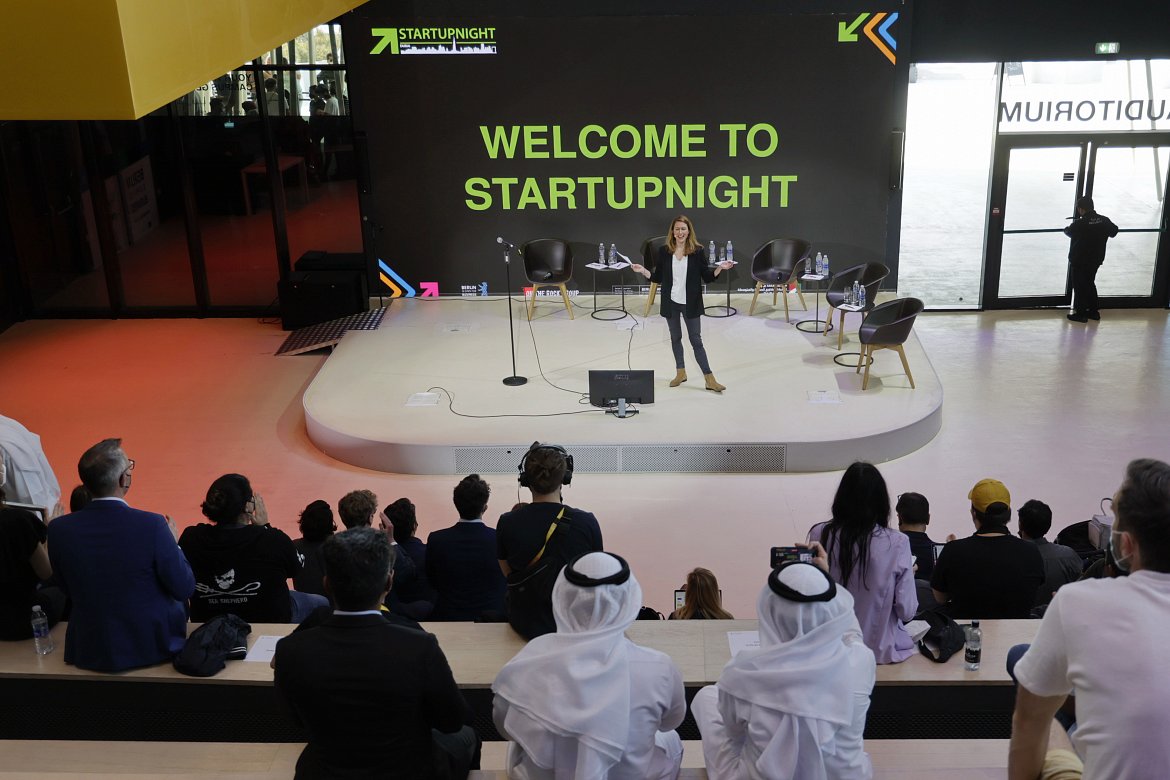 | February 21 2022
Panel members for the pitch competition were Abdul Baset Al Janahi (CEO of Dubai SME), Dr. Stefan Franzke (CEO of Berlin Partner for Business and Tech…
Read More
Schedule
Our program includes coaching, pitch sessions, talks, an award ceremony and of course an exhibition as well as networking.
More details we be announced soon.