Thomas Jajeh
CEO & founder
twago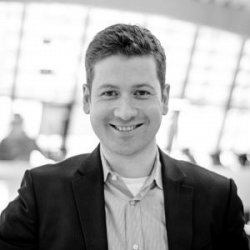 Thomas Jajeh is the CEO and founder of twago, the largest European marketplace for freelancers and online work. Prior to founding twago almost a decade ago, he worked as a senior management consultant in several European countries and the US for multiple years. During this time, he was a member of the 'Top Talent Program' at Siemens AG.
Thomas Jajeh is an expert in the fields of new work, on-demand economy and freelancer culture and holds a strong opinion on the effects of digital change in the working world. He is also one of the most experienced and longest running start-up CEOs in Berlin.
Thomas Jajeh holds a diploma in Business Informatics at TU Darmstadt.
---
Part of Startupnight / its events in
---