Register now!
REGISTER NOW TO: 1) Enter the contest OR 2) Attend the event that marks the first round of this very exciting contest
Are you a tech startup? Growth enabler? A digital transformer? Here is your chance to connect with key business leaders and VC's in Europe and China, win a sponsored trip to the Alibaba Group HQ in Hangzhou and enjoy international media exposure.
Introducing… Create@ Alibaba Cloud Startup Contest
The Create@ Startup Contest was first held in 2015, as a series of contests for global entrepreneurs sponsored by the Alibaba Group. This is a competition among the best startup entrepreneurs in the technology field, sponsored by the Alibaba Innovation Center (AIC), in collaboration with international media, venture capital investors, partners and business leaders from around the world.
This year, all international cities are battling it out against 12 cities in mainland China. Berlin will be doing a 'city battle' with Wuhan, the capital city of Hubei province, in the heart of China.
What We Are Looking For: Radical Change
We are looking for true digital transformers and disruptors, startups with a recipe for radical change.
It's our Group's mission to make it easier to do business anywhere, so we will be looking for startups with international ambitions. In fact - entrepreneurs looking to expand to China should be particularly interested in the contest for a chance to connect to a network of key China-based VC's, business leaders and the Alibaba Group ecosystem.
What's In It For You: Prizes & Perks
Connect with influential European and China-based business leaders and VC's, Alibaba executives and the Alibaba investment group
A sponsored trip to China for the competition final in Hangzhou and a visit to the Alibaba Group HQ campus
Access to Alibaba Group resources through the Alibaba Innovation Center's global strategic customer support program
Invitation to the 2018 Computing Conference Hangzhou Summit, where 60,000 entrepreneurs and developers from around the world will showcase their innovations
Alibaba Cloud credits, from $10,000 - $50,000 and a chance to do a workshop with our Solution Architects.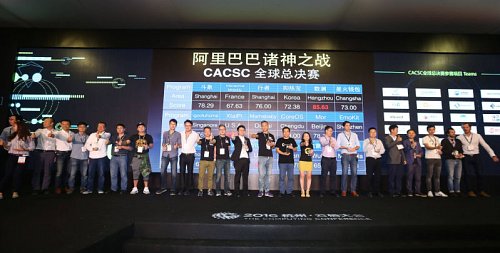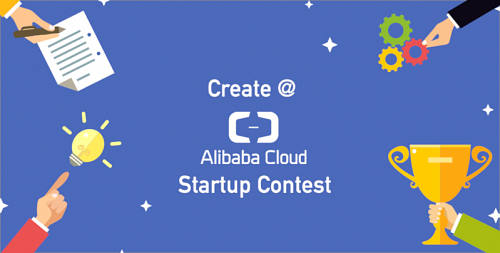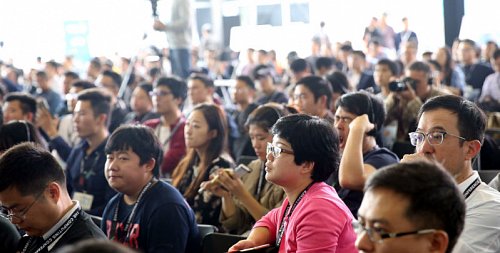 How Does It Work?
This competition consists of five steps:
Registration. Register now and we will send you a brief that you will need to complete for our first assessment
Shortlisting. Based on the briefs received, we will shortlist entrants for the first round of our contest
First round*: Startup contest. Location: Berlin. Date: 5th of September
Second round: City battle. Contest between the respective top five's from the first round of contests in Berlin and Wuhan. Location: Berlin. Date: 20th September
Third round: Global final. The top four of the second round will be invited to the global final in China. The top two have a chance to pitch, the two runner ups will do a Q&A session. Location: Hangzhou. Date: October, TBC.
For each of round, entrants will pitch their business and be assessed by a judging panel consisting of VC's, business leaders and Alibaba execs. Final dates will be confirmed soon.
Minimum Entry Eligibility Criteria
You have developed innovative products, applications or solutions in (one of) the following technology domains:
Artificial Intelligence (AI) / Big Data
Cyber Security
Digital Services
Immersive Media (Augmented Reality (AR) / Virtual Reality (VR)
Internet of Things (IoT)
Mobility and autonomous driving
Logistics
Your company's country of registration is in Germany
Officially registered as a company for no more than five years
Not (yet!) a public listed company
You have a clear business model, innovative products and strong growth potential
Have not participated in the Alibaba Cloud startup program before

Spotlight - Last Years Winner: HistoWiz
"We are thrilled to win the 2017 Create@ Alibaba Cloud Startup Contest global championship. Winning this competition will help us enter the Chinese market and partner with local hospitals to provide automated histology service and pathology expertise to Chinese patients. Our intelligent tissue platform will be hosted on Alibaba Cloud. Alibaba Cloud's scalable infrastructure will help us process and store hundreds of terabytes of pathology image data which can be used to develop automated cancer diagnostic tools," said Ke Cheng, Founder and CEO of HistoWiz.