RENVIS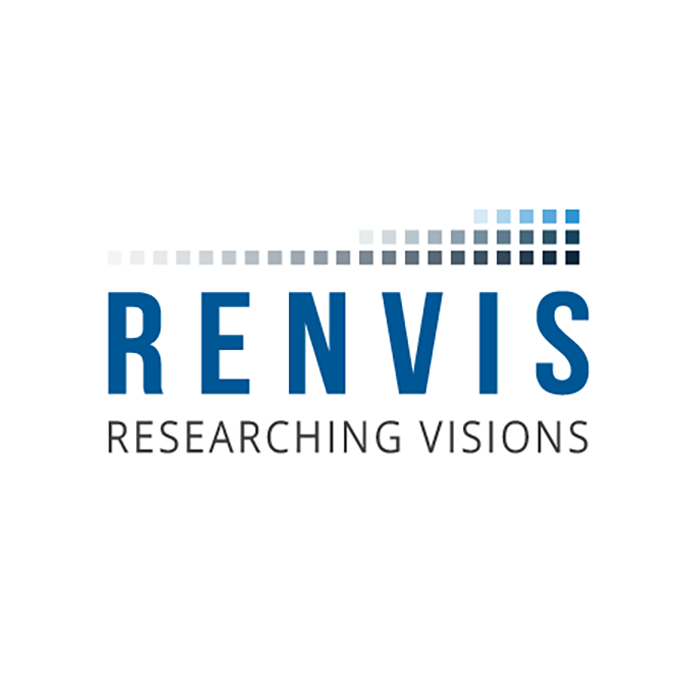 RENVIS offers cloud-based, data-driven SaaS solutions. SOFIA, our advanced & user-friendly Decision Support System, is now reformed for HR Evaluation.
---
RENVIS - Researching Visions - was founded in 2017 with the aim of commercializing extensive research conducted and related to the management of risks present in modern supply chains. Soon enough, a core team of elite professionals with complementary knowledge, experience and skills in R&D (24y), Consulting, Law (30y), Software development (10y) and Technology Transfer, IPR, Innovation (08y) was created, to provide business software solutions that help companies to thrive. From optimizing Business Management Processes and upgrading Business Reporting, to Scientific Software Development & data-driven Solutions for effective Decision Making, RENVIS can effectively support any company's strategy and vision.
During this journey RENVIS was:
i. Funded by the Data Pitch Acceleration Programme to develop a Cooperative Decision Support Systems (DSS) for Request for Quotes (RFQs) evaluation, in cooperation with Greiner Packaging
ii. Selected by the Data Market Services (DMS) Accelerator Programme to be 1 of the 50 European Start-ups to receive entrepreneurial trainings, incubation and mentoring
iii. Affiliated with Data Pitch
iv. Affiliated with The Open Data Institute (ODI)
v. Accepted in AWS (Amazon Web Services) Partner Network (APN), a global partner program for technology and consulting businesses who leverage AWS to build solutions and services for customers
vi. Awarded "Gold Partner" of Birtrix24 Business Software Platform
vii. Developed SOFIA DSS and reformed it to effectively recruit and evaluate employees
Currently, RENVIS consists of seven people, supports actively the implementation of the Bitrix24 Cloud and On-Premise platform, and investigates niche sectors to deploy its Decision Support System.
RENVIS develops data-driven software solutions for effective decision making. Having participated in DataPitch and DMS Accelerator programmes, RENVIS is able to successfully and effectively manage projects and deliver results at a European level. Our team is working with cutting-edge tools for data analytics and web application development. Also, RENVIS has already successfully published Project Expenses, a Bitrix24 Marketplace application that already counts more than 300 installations.
SOFIA DSS was built to simplify Decision Making regardless of the types of business processes. It is an advanced cloud-based model & data-driven SaaS, that solves complex business challenges and visualizes output in a user-friendly way. With the use of Decision Models for multi-stage evaluation and decision hierarchies, Decision Forms for entering scores and factor rating, Graphs and aggregation tables to visualize results, SOFIA DSS has been reformed for HR evaluation. What is more, RENVIS is currently developing GASPAR, a novel web application that combines expert opinions with Machine Learning prediction models, bringing together people estimations and data-driven calculations in a unique way.
Location
Greece, Thessaloniki
---
---