Titan Dry Wall Israel
Energy/CleanTech

@DRIVE. Volkswagen Group Forum

DRIVE. Volkswagen Group Forum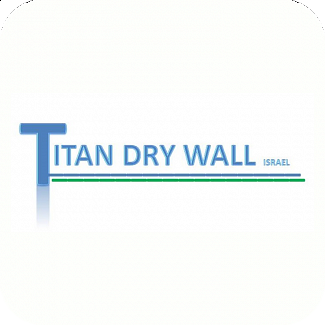 A Clean-Tech company from Israel, that has 4 (four) granted Patents, in the USA. The patents are for: "Reinforced boards and/or walls, and methods of producing. In some non-limiting examples, there is provided a reinforced Gypsum board and a process for the production.
What is the problem you are solving?
Titan Eco Dry Wall Israel is an advanced Hard Core board, that combines better thermal insulation, and increased strength resistance. The interior Gypsum board with the specially formulated core, can hold up to a 100 kg per meter square, without any special screws or tools.
Titan Eco Dry Wall is for Eco building - no waste.
On September 2015, Titan Eco Dry Wall reached the finals of the MIT Clean-Tech Open Ideas Competition, Israel.

What is unique about your solution?
The global wall coverings market will reach $ 28 Billion (dollar US) by 2017.
Titan Eco Dry Wall is the only clean product, that has many advantages.
Titan Eco Wall system saves building cost - One product for all: Ceiling, Wall, Floor.
Titan Eco Wall has longer fire resistance, and high impact & breakage resistance.
Titan Eco Dry Wall prevent vandalism.
---
Part of Startupnight / its events in
---