EYEVIDO
Data Analytics

@Deutsche Bank's Atrium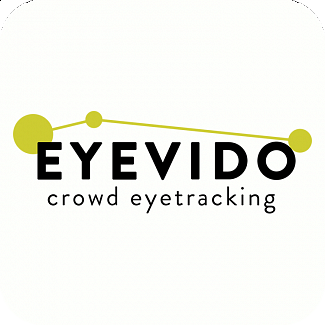 EYEVIDO makes the execution of eye tracking studies in the crowd possible – flexible and cheap
What is the problem you are solving?
With eye tracking, you can find out how customers perceive your visual product. Among other things, you learn which content is perceived in what intensity and order. Based on the eye tracking data you can canalize the viewers' attention, mediate information pointedly and improve your usability.

What is unique about your solution?
Our software is cloud based. The high-quality data is recorded with an USB connected eye tracker provided by us. With the device and an internet connection, data collection is anywhere and at any time possible. We focus on website testing. Accordingly, we automatically deliver insights that go far beyond the competitors' products.
---
Part of Startupnight / its events in
---