CardioSecur - Personal MedSystems GmbH
Health

@Deutsche Bank's Atrium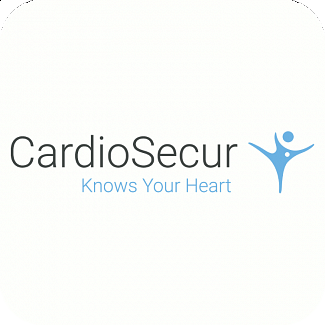 CardioSecur Active is an app-based ECG allowing people to gain certainty about their heart and prevent heart damage.
What is the problem you are solving? 
For people with heart problems it is challenging to evaluate symptoms and the associated underlying risks. It is therefore essential to have a fast and targeted trigger to act, to help them better understand their symptoms, and save valuable time in the case of an acute cardiac event. CardioSecur Active also enables individuals with undiagnosed symptoms to obtain a diagnosis by providing them with the opportunity to record an ECG at the moment that symptoms occur.
With CardioSecur Active, people can record their own comprehensive ECG anytime and anywhere, and receive an immediate recommendation to act to help them know if seeking medical attention is necessary or not.

What is unique about your solution?
CardioSecur is the only mobile 3D-ECG with a trigger to act. It provides 22 leads giving a full view of the heart. The diagnostic capabilities of a classic ECG in a clinic includes only 12 leads. The additional leads provides a more comprehensive view of the heart, allowing the heart to be viewed from 22 different axes. This provides a better view of the posterior and right walls of the heart, increasing its diagnostic possibilities and allows for better diagnosis and localization of ischemia and arrhythmias.
CardioSecur Active is the only private ECG solution worldwide to provide the user with a trigger to act. By evaluating for changes within the ECGs, the user knows if medical attention is necessary or not. This provides peace of mind and a sense of security.
---
Part of Startupnight / its events in
---