Rouven Dresselhaus
Founding & Managing Partner
Cavalry Ventures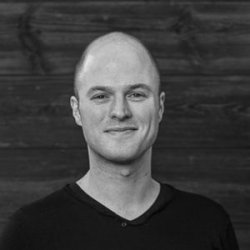 Rouven Dresselhaus (1983) is Founding and Managing Partner of Cavalry Ventures and contributes his expertise in strategic decision making, e.g. investment strategies, portfolio management as well as fundraising support to back the growth of portfolio companies. At Cavalry, Rouven is responsible for the portfolio companies McMakler, HeavenHR, and FreightHub.
Prior to Cavalry, Rouven invested privately in more than 35 startups worldwide that have created over $1.5bn in shareholder value. Among them are Tradeshift (world's largest network for businesses) and Simplesurance (leading online provider for product insurances).
Rouven started his career at KPMG as a consultant in the Financial Risk Management practice. He then supported Morten Sondergaard in his investment activities and joined the early/mid stage VC fund Capnamic Ventures.
Aside from being experienced in the digital economy, Rouven possesses strong ties to the old economy as he grew up closely connected to his family's business, Dresselhaus GmbH & Co KG, one of the largest providers of screws and fastening parts in Europe. Other than taking the Founders Pledge, he is an avid supporter of and donor for YUNUS Social Business to generate sustainable social impact.
Rouven holds a M.Sc. in Business Administration from EBS Business School, Oestrich-Winkel (with distinction) and a Master of Finance from EAE Business School, Barcelona (honors). He is married and father to a son.
---
Part of Startupnight / its events in
---