Dr. Burton Lee
Lecturer, European Entrepreneurship & Innovation
Stanford University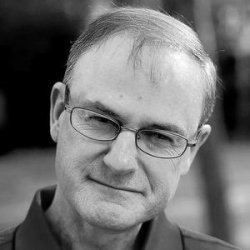 Based in Silicon Valley, Dr. Burton Lee wears numerous hats that span academia, industry,
government, technology, innovation, design and policy. As a member of the Stanford Engineering
faculty, he lectures on European Entrepreneurship and Innovation, supported by more than a dozen
European government partners over the past nine years. Lee is today considered one of Silicon
Valley's leading experts on the European innovation and startup ecosystem, with extensive
experience advising European founders, investors, corporations, family-owned enterprises, industry
associations, universities, regional and national governments, accelerators, think tanks and tech
parks.
A frequent public speaker across Europe at industry and academic conferences, Burton's private
sector experience includes co-founding Space Angels Network, the global leader in space and aviation
seed and early stage venture investment, and strategy and research positions at Daimler, Hewlett
Packard (HP) and General Electric (GE).
Dr. Lee concurrently advises enterprises, engineering and business schools, industry clusters and
national and regional governments in the assessment, creation and execution of innovation,
entrepreneurship, research and product design strategies, programs and competencies. Recent
clients include the Wirtschaftsagentur Oberosterreich, Deutscher Industrie- und Handelskammertag
(DIHK), HELLA GmbH (Germany), Science Foundation Ireland, Lyse Energy AS (Norway), UniCredit
Bank (Vienna), the European Commission (Horizon2020, DG CONNECT, DG GROWTH), Sofia Tech
Park, the Gdansk Metropolitan Authority, as well as the NSF, NIH and NASA. In 2010, Irish Prime
Minister Brian Cowen appointed Dr. Lee to his National Innovation Taskforce which authored
Ireland's new innovation strategy. As of April 2016, he is also a member of the Scientific Advisory
Board, European Forum Alpbach (Vienna).
Dr. Lee holds a PhD in Mechanical & Electrical Engineering (Stanford), an MBA in Finance &
Entrepreneurship (Cornell), and a Bachelors degree in Economics and Physics (Brown).
---
Part of Startupnight / its events in
---