Andreas Boes
Senior Director
Conrad Connect GmbH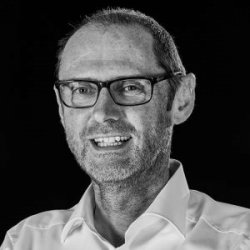 Andreas Boes is the Senior Director at Conrad Connect GmbH, the leading IoT platform for Smart Living. He has a wealth of experience in the IT, IoT, and smart home sector as well as in innovation management.
Before joining Conrad Connect, Mr. Boes was the Managing Director of Marketing and Sales at ELV Elektronik AG, eQ-3 AG, and Managing Director of reichelt elektronik. He also started his own startup in London and has extensive expertise in the international tech and digital scene.
In 2016, Conrad Connect was founded under the leadership of Andreas Boes, at the time Head of New Business & Innovations at Conrad Electronics SE. Conrad Connect now operates as an independent startup based in Berlin where Mr. Boes leads the team as the Senior Director.
In addition to his studies in electrical engineering, Andreas Boes also holds a degree in marketing and advertisement as well as a Master of Science in "Strategy" from London Business School.
---
Part of Startupnight / its events in
---